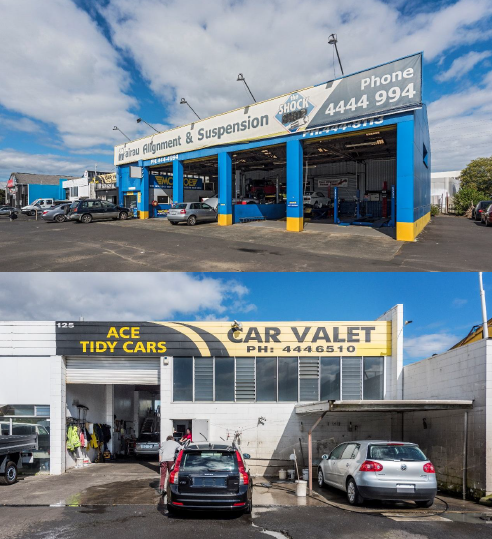 125 Wairau Road is 2,734m² and comprises two attached workshop units (built circa 1970), plus a standalone purpose built mechanics workshop.
The vendor received an unsolicited offer from another real estate agency for $2,700,000.
A valuer referred the owner to NAI Harcourts, and commercial specialists Peta Laery and Andrew Bruce advised an auction campaign.
"We said, when you have owned for 40+ years why would you accept the first offer without testing the market to see if anyone else would pay more?" Bruce says.
NAI Harcourts held a four week auction campaign, and the property sold for $3,660,000 – a record 3.74% yield.
The vendor achieved $960,000 above the original offer and was absolutely ecstatic, Laery says.