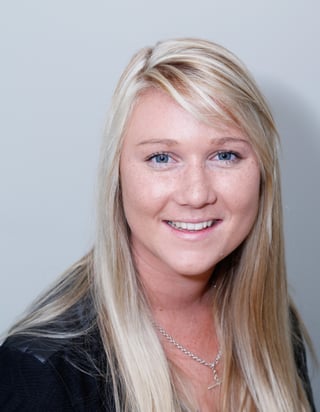 Rebecca Hilliar of NAI Harcourts Hamilton Commercial has been recognised as New Zealand's most promising commercial and industrial real estate sales consultant.
She was awarded the Commercial and Industrial Rising Star of the Year award at last night's Real Estate Institute of New Zealand 2016 Awards.
It is a huge achievement for the 25-year old, especially given commercial real estate is a male dominated industry.
"I'm so thrilled. I'm lucky to have been mentored by Mike Neale and the team at NAI Harcourts Hamilton Commercial. It hasn't been easy, but I've had the support of an amazing team and it helps that I love the work."
Rebecca joined NAI Harcourts Hamilton Commercial in January 2015.
She had grown up around real estate, with her mother a successful residential salesperson, and decided she would like to give the industry a try.
"Residential wasn't for me though. It's too emotional. I'm an accounting major and quite an analytical person, so commercial property seemed the right fit for me."
When approaching commercial agencies to join, she arranged a meeting with Mike Neale, the managing director of the most successful commercial real estate group in the Waikato.
"I was sold at that first meeting. Mike is the best. He has mentored me since day one and I worked very closely with him for the first year. In that year we completed over 70 leases and 40 sales, two of those sales achieved record yields for NAI Harcourts Hamilton Commercial."
Rebecca says every day is a challenge and she gets real satisfaction from matching people with property that suits their needs, whether through sales or leasing.
Mike Neale says Rebecca works extremely hard and is building herself an excellent reputation in the industry.
"She goes to great efforts for all her clients. It's that kind of service that means people remember her and want to deal with her again. Reputation, repeat and referral business are the keys to success in commercial property."
NAI Harcourts General Manager Greg Clarke says he is very proud that Rebecca has been recognised as the number one commercial property salesperson to watch in New Zealand.
"Rebecca is an outstanding performer, from an outstanding office. We are thrilled to have her as part of the NAI Harcourts team."