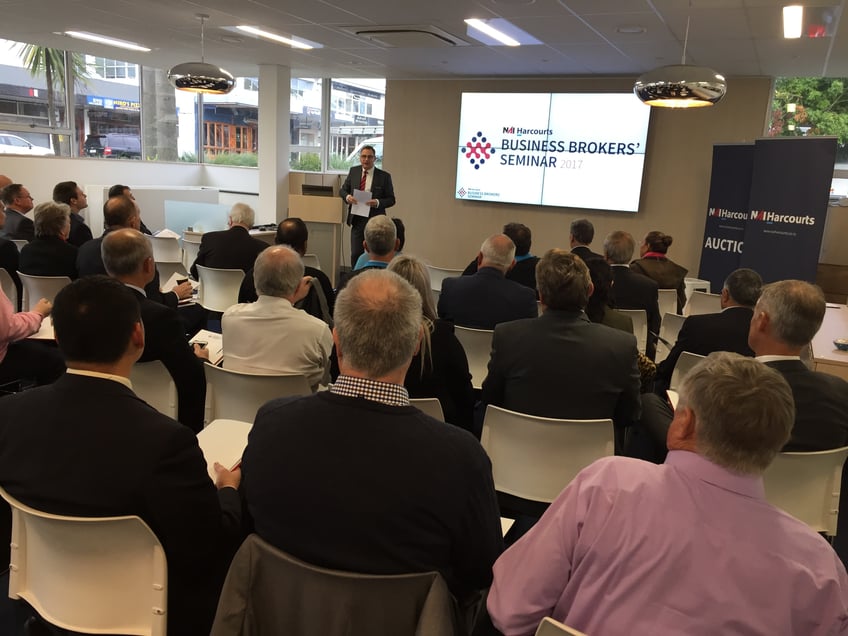 Over 45 business brokers gathered on Auckland's North Shore to attend NAI Harcourts' inaugural national business brokers' conference.
It is part of the NAI Harcourts national drive to extend its business brokerage services.
Australasian CEO for NAI Harcourts Richard Laery says the group recently opened a business broking division out of its award winning NAI Harcourts North Shore office, and this was the venue for the conference.
Attendees from across the NAI Harcourts network took part in a variety of sessions including legal and accounting issues affecting commercial real estate, REAA compliance and REINZ 'needs to know'. Also in attendance were KPMG Enterprise, Heaney & Partners, Mike Henry/Crombie Lockwood and Strata Funding.
Laery says it was an opportunity for the NAI Harcourts business broking team to upskill and keep abreast of latest industry developments.
"Our business broking business is growing steadily in New Zealand. It's a tight-knit group that stays in regular contact to ensure national coverage for clients. We also have business broking offices in Melbourne and Perth, and John Evans from our Melbourne operation spoke at the conference."
NAI Harcourts was established in 2009 by Harcourts, New Zealand's largest and Most Trusted Real Estate Brand*, and the international NAI Global commercial real estate network.