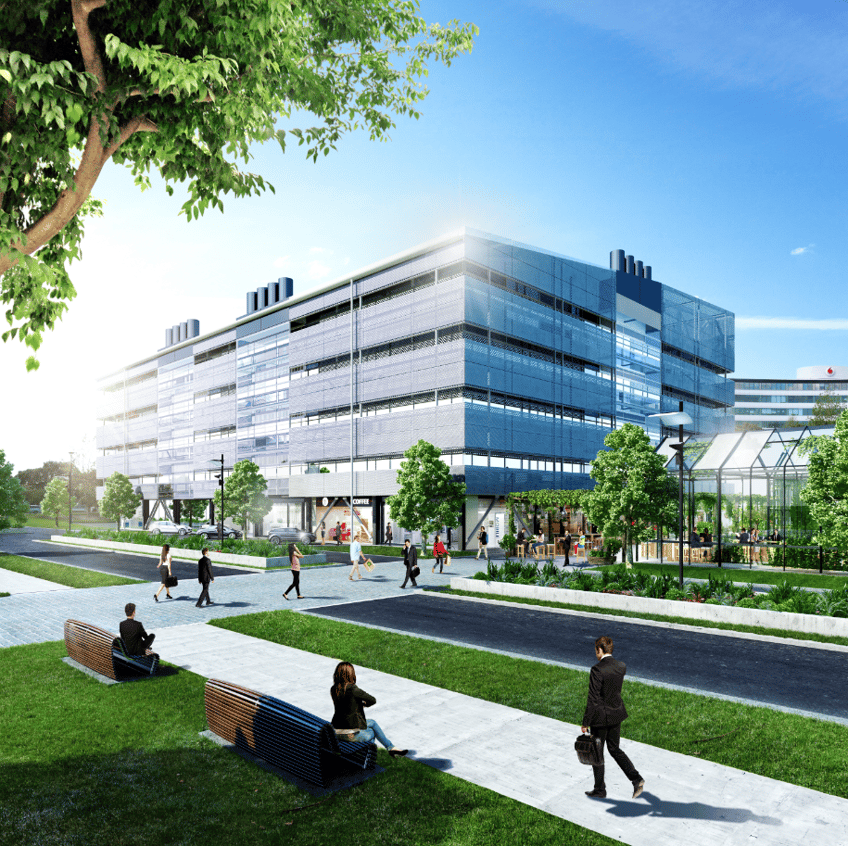 Demand for the innovation sector to provide creative and original workspace design is rising, says NAI Harcourts North Shore commercial marketing agent, Dave Lane.
"Yet despite claiming to do so, relatively few new commercial developments embrace the opportunity to provide genuinely creative work spaces," says Lane.
Lane says that B:Hive, a revolutionary new building at Smales Farm on Auckland's North Shore is an exception to this trend.
Due for completion next year, B:HIVE (short for Business Hive) will provide the work space design across five levels.
"Covering 11,000 square metres, this will achieve an innovative, flexible and vibrant working environment, allowing small to medium businesses all the advantages of a large corporate, without the need for huge budgets and complex infrastructure," says Lane.
Each floor will offer a total area of 2,200 square metres, divided into varying-sized dedicated work spaces around a central, large shared space "and a stunning central atrium with 360-degree stairway".
"The crucial point of difference between this and other work space designs is the flexible partition system; this allows businesses to expand and contract their work space as their needs change.
"It's a fantastically simple solution that can potentially save small businesses thousands in renovation, relocation or additional leasing costs. Changes to work spaces can be made quarterly as needed rather than at the end of a lease term."
He says B:HIVE rental terms will be flexible, allowing tenants to lease for months or years as required, and to alter their rental as their space needs change.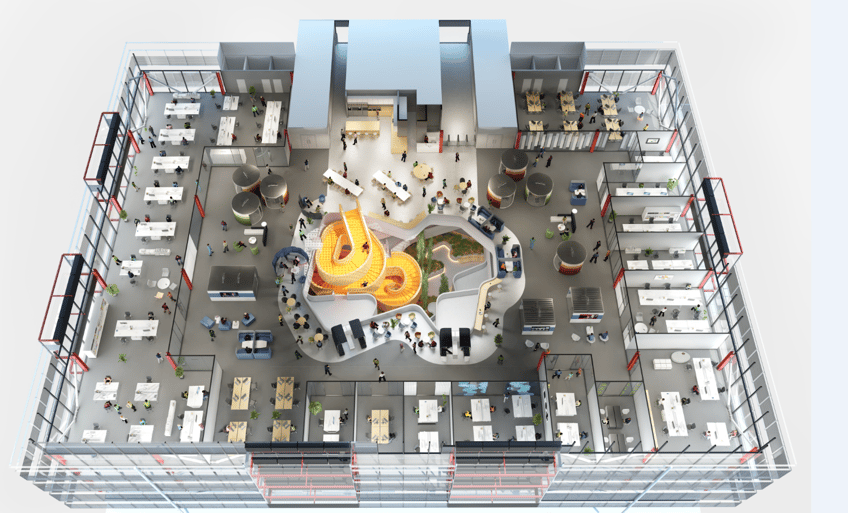 "Some businesses find their staff numbers go up and down and they take on or complete contracts and client projects. The flexible spaces – and lease terms – offered by the B:HIVE allow those changes to be accommodated with minimal fuss and, crucially, expense.
"The spaces here can accommodate a staff of four, or a staff of 400.
"This is a development quite unlike any other we've had on our books and it's an exciting proposition to take to the market.
"I anticipate it drawing a lot of interest given it should appeal to a wide range of business types and sizes."
The shared spaces on each floor include meeting rooms, kitted out with latest communications technology, as well as fully equipped kitchens and social spaces. The ground floor will also feature meeting, event and conference facilities accessible to all tenants.
Each floor will have a concierge service for greeting guests and ensuring this business eco-system runs smoothly.
Access to all these facilities, as well as utilities, amenities, security services and cleaning are all included in rental.
NAI Harcourts Peta Laery, who is also marketing the property, adds that B:HIVE also offers businesses the key advantage – community.
"The design of this building really offers the best of both worlds. On one hand it's a dedicated space for your own team to use as best suits their needs. But the open plan nature of the interior and the number of shared, communal spaces also offers huge potential for networking and share knowledge with other businesses, experts and industries.
"It will allow business owners and employees to build relationships and access the expertise of others working in the same building. With different businesses sharing kitchen space and meeting areas that will happen much more organically than if everyone is isolated in their own floor of a traditional office block," says Laery.
"I think it's the recipe for a modern, forward-thinking work place. And that should help a business attract the best quality staff and clients."
The building design, with its central, stunning open-air atrium delivers large amounts of natural light into each floor so occupants feel connected to the time of day and outdoor conditions.